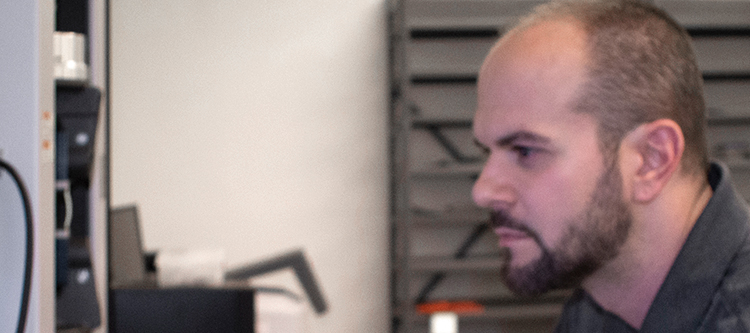 Meet Matt Wingertsahn
General Manager,
Elastomeric Group
Three questions for Matt about his job, the advantages of silicone, and what he does in his spare time.
A customer of our molded sponge sheet product needed a supremely soft product with a compression deflection between 0 and 2 psi. The customer had a highly effective insulator, but it was very brittle. The softness was needed so the sheet inside wouldn't break the brittle material wrapping it on the outside. It also couldn't absorb water and had to be made in 2' x 4' rectangular sheets, where most of our product comes square and 3' x 3'. We were able to modify both compound and the mold to achieve the desired specifications while retaining all the necessary certifications for the application. It was a big win for us and for the customer.
Overseeing the elastomeric group, my role is similar to that of a head coach. It's my job to keep everyone engaged and interested, and that means making sure they feel challenged by what they are doing. Stagnation is the enemy of progress.
The seal is often the last thing a manufacturer thinks of when introducing a new product. By the time the job gets to us, it becomes a matter of "it has to fit this space here." At that point we're basically sharing product development with the customer, and that's where we're most successful. Some solutions are simple, others we go through several different runs. From complex geometries to variable compression, we're able to arrive at the solution the customer needs.